Turkish Marbling – Ebru Workshop in Istanbul

View photos
Turkish Marbling – Ebru Workshop in Istanbul
Turkish Marbling – Ebru Workshop in Istanbul
Join us for a fun and unique workshop to find out the history of Ebru Art and make your own!
Duration: 2 Hours
Live Guide: English

Highlights
Learn traditional Turkish paper marbling techniques in a fun, hands-on workshop.
Experience a fun and unique part of Turkish culture.
Full Description
Turkish marbling or Ebru Art is a form of paper marbling. Using a brush, colours are splashed onto a tray of water, a pattern is made and then that pattern is transferred to paper. Historically, paper marbling was the only form, but today, patterns can be transferred to all sorts of things such as leather, glass, cloth, furniture, book covers and notebooks.

It is thought that Ebru Art originated in China but became popular in Turkey during Ottoman times because Islam forbids people's faces from being depicted. Using Ebru Art, early Masters were able to decorate magazines, Qurans and more with colourful patterns instead.

Join us for this workshop to find out more and make your own Ebru Art!
Photos
Includes
2 hour workshop.
All necessary equipment.
Transportation is not included.
Meeting point
Les Arts Turcs - Art Gallery & Studio.
Location
Know Before You Go
Please be ready 15 minutes before the starting time at Gallery.
About your Host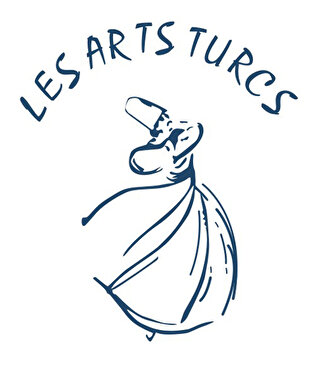 Les Arts Turcs - Art Gallery & Studio
Bazaar Turkey - Senguler Tourism is a travel agency and an Culture Center based in Istanbul. We are focused on Art & Cultural activies in istanbul from a professional point of view...
read more
---
Customer Reviews
9.33 Superb Based on 3 reviews
Jaime - February 16, 2019
This is not an art. It is an amazing thing. I have never seen any paint workshop like this. Really effected
Lisa - February 03, 2019
We live in Germany came from Turkey 12 years ago. I always liked and i will like this Ebru Painting. My daughter s name is also Ebru. We got a colorful Ebru Art, put her picture in its middle and hanged on our wall with a nice frame.
Armando - January 04, 2019
I suggest do not try at home. If your mom sees that you painted armchairs while you think to do Ebru, she can be an Ottoman soldier. :D As i saw preparation period is longer than painting. Not easy as it seems.