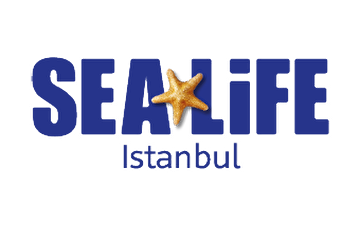 Verified Info
Business Licence
Contact Information
Contact Info
Sea Life Aquarium
Located at 51 different spots on 4 continents, with over 40 years of experience;
the Turkish affiliate of SEA LIFE, the largest and most visited aquarium franchise in the world, is expecting visitors at Sea Life Istanbul at the Bayrampaşa Forum Shopping Mall, built on an area of 8,000 square meters. At SEA LIFE Istanbul, approximately 15,000 sea creatures belonging to over 500 different species live in a total of 5 million liters of water in 51 display tanks.
Customer Reviews
9.33 Superb Based on 6 reviews
Kelly - July 01, 2019
Stingrays were smiling. I think they are ok. Nice atmosphere. Clean place.
Rudolph - April 30, 2019
Personally i am against the aquariums. But my daughter insisted so much to go. Before i go there i read their Breed-Rescue-Protect page. Just take a look and can go there.
Jeannette - June 11, 2019
Dont mix the location with other aquarium. I did. :/ It was a terrible start. But when i walk through the ocean tunnel i lived a serenity. Than i met Iggy. Go and meet him. Or her, i donna. :)
Johann - January 27, 2019
A good place for family to enjoy The staff are very helpful.
Samuel - January 26, 2019
Fun day out for the family, and very easy process using istanbul.com
---
Things to do with Sea Life Aquarium
There's so much to see, learn and do at Sea Life Aquarium! Come and see underwater life up-close in an 83 metre-long ocean tunnel. ...
From €15.00 /per person