Half Day Old City Tour: Istanbul Classics
Half Day Old City Tour: Istanbul Classics
Explore the streets of Istanbul's Old City, visit its best attractions and learn about its amazing history for yourself!
Duration: 4 Hours
Skip The Line:
Live Guide: English
Pick-up Services: Pick up is available from centrally located hotels.
Highlights
Take a guided walk through Istanbul's beautiful Old City and see some of the city's best sights.
Experience centuries of religion and fascinating history at the magnificent Hagia Sophia.
Admire the beautiful architecture and interior of the Blue Mosque.
Walk along the historic Hippodrome and its impressive monuments, including the German Fountain.
Shop up a storm at the Grand Bazaar.
Full Description
This is the essential Istanbul tour for everyone who wants to see the top attractions in the Old City (Sultanahmet area) one go! It will be a fun half-day of exploring, learning and picture-taking!

You'll be picked up from your hotel and then head to the Roman Hippodrome where chariot races were once held by the Romans and Byzantines. Next, see the spiritual side of Istanbul at the Blue Mosque, which is the only mosque with six minarets and one of the most beautiful Ottoman mosques in the country. Continue on to see the German fountain which was a gift from Kaiser Wilhelm II. Your guide will give you all the interesting information about Kaiser's relationship with the Orient. Then we come to the highlight of the tour, the Hagia Sophia Museum. You'll be blown away by its 1,500 years of history and amazing architecture. It was built as a church, converted to a mosque and is now a museum for the world to explore and enjoy.

The final stop will be the Grand Bazaar. You can't leave Istanbul without visiting one of the world's oldest and largest covered bazaars! You'll find a huge collection of traditional and modern products, delicious food, coffees and teas, souvenirs and much more. We'll take you to see a Turkish Handicraft demonstration and then you're free to browse at your leisure!
Photos
Includes
Entrance Fees.
Professional guided tour in English.
Pick-up service from centrally located hotels.
Drop-off service.
Refreshments.
Meeting point
Pick up is available from centrally located hotels.
Location
Know Before You Go
Caferaga Medrese and Blue Mosque will switch places on Fridays.
The Grand Bazaar is closed on Sundays.
About your Host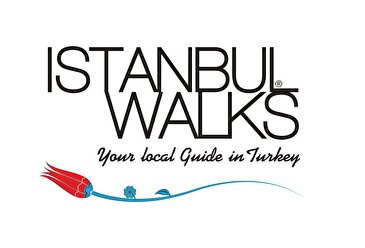 Istanbul Walks
Istanbul Walks is Tour Operator that organises Daily City Tours and Walking Tours in Istanbul and Turkey with its company owned vehicles. We are licensed as "A Group No 6174" from the ministry of Culture and Tourism...
read more
---
Customer Reviews
9.00 Superb Based on 4 reviews
Leon - January 24, 2019
Had a great day learning about Istanbul. The guide was knowledgeable and provided us with a heap of information throughout the day. Well worth doing
Finlay - January 31, 2019
Very nice guide with a lot of knowledge. It was very interessting to hear about the different religions and the buildings. He did a really good job! Thank you
Nora - July 17, 2019
To taste the Culture of Constantinople and Istanbul. They are like 2 wings of a bird. Different cultures, different people, different religions, different names but same city. City of dreams. Even if the tour just for half day we are really effected by the stories of our guide. Don t tell him, he was good.
Jake - March 12, 2019
It was our first visit of Istanbul. I lived some hardness prior 2 days which is pertaining to our hotel and the environment. I may say with this tour i forgat almost everthing and began to feel Istanbul. Our guide also gave us some local tips that we can use on other days. One day before this tour, we joined another local guided tour. The Guide was like reading a book while informing us. We could do same with a book as well.